FormUp range
AddUp's FormUp 350 and FormUp 350 Evolution PBF machines are modular and scalable to provide high quality fine feature parts and industry leading productivity, all while adhering to the highest level of safety standards.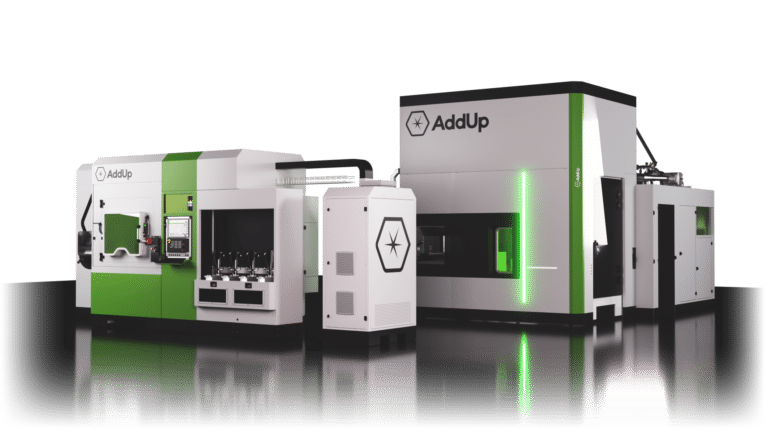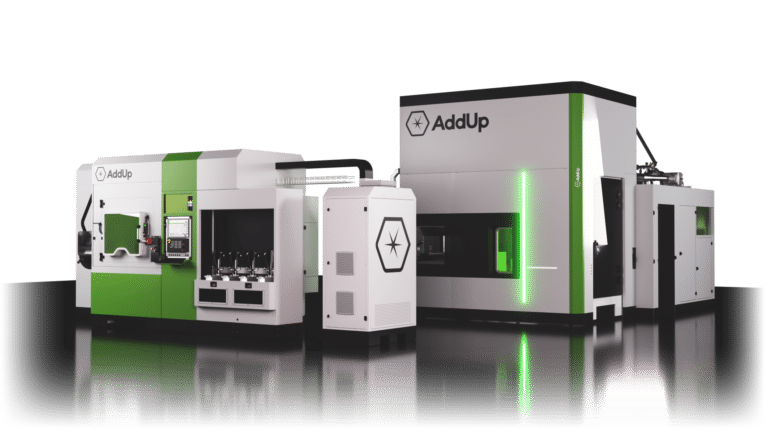 BeAM range
AddUp's Modulo 400 and Magic 800 DED machines are designed for industrial production and are equipped with in-house designed and developed nozzles to optimize precision and productivity.
2 DIFFERENT TECHNOLOGIES, SAME PHILOSOPHY
Although the FormUp and BeAM ranges are based on two different technologies, the same reliability and safety requirements have been addressed in their design.
Precision
AddUp machines are manufactured to the highest level of accuracy and repeatability, ensuring our customers have the highest quality product.
Productivity
AddUp machines are designed for manufacturing on a mass scale. They offer increased OEE and provide a reliable and repeatable platform for maximum throughput.
Safety
Safety is AddUp's top priority and our machines are manufactured with their users in mind. Every component of our machines are designed to protect our most important asset, people.
YOUR MACHINE. YOUR IP.
Thanks to the open approach of our software, our customers can develop complex parameterizations to meet their most demanding requirements.
Respect for our customers' intellectual property created with AddUp solutions is at the heart of our concern. That's why AddUp guarantees total confidentiality of information within the machine, requiring no Internet connection or information sharing under production conditions.
To meet our customers' needs, AddUp offers a remote maintenance option based on high-level secure solutions.
SMART SOFTWARE
Software is at the heart of additive manufacturing. It is the key to performance, flexibility and precision.
From part preparation to simulation, monitoring and production, every link of the AddUp digital chain offers a high level of performance with complete ease of use.
Both the FormUp and BeAM ranges are compatible with a wide range of real-time control solutions, designed to improve confidence in your production processes.
BEYOND THE MACHINE
AddUp experts are ready to support you throughout your AM journey. Even after your machine is up and running, our team is committed to providing a gold standard of service. We pride ourselves on our industry leading response times and strive to exceed customer expectations by delivering exceptional experiences. You can count on AddUp to be the partner you rely on to consistently deliver high-quality service.
Enter the Smart Era In Metal Manufacturing
Today's metal 3D printers make parts that can't be made by traditional manufacturing methods. Metal Additive Manufacturing is the way of the future and AddUp is leading the way.